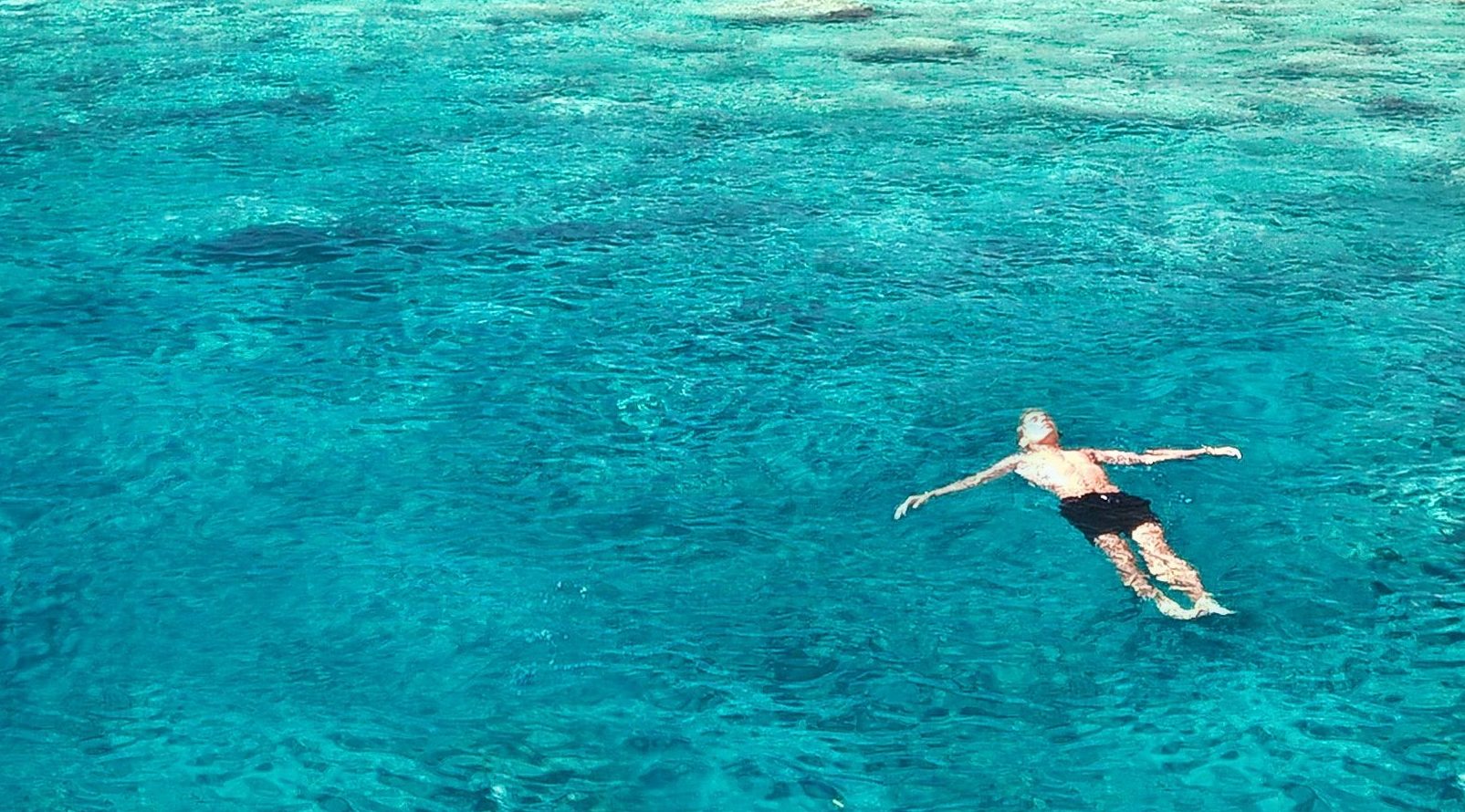 Watsu – taking relaxation off the mat into the water
Are you interested in trying something different? With Watsu, you're practicing letting go mentally and physically by putting relaxation into someone else's hands (literally!).
With everyday stresses and over-stimulation we know relaxation is more important than ever for managing stress and anxiety, depression, poor sleep or digestive issues. Luckily as students and teachers of downregulation, we are armed with a range of options to help us 'switch off' and reset. Always on the lookout for worthwhile techniques that promote relaxation, we recently discovered Watsu.
What is Watsu?
This gentle water-based therapy combines the therapeutic properties of Shiatsu, and passively moves a person through warm water in fluid movements to promote a state of relaxation.
The support of the water allows the therapist to massage, stretch and mobilize joints and muscles without compression or load to reduce muscle tension, stiffness and increase range of motion (thus making Watsu suitable during pregnancy).
This technique, coupled with the soothing qualities of the water, calms the sympathetic nervous system (your fight or flight mode) and enhances the parasympathetic nervous system (your rest and digest mode) leading to a multitude of benefits.
Short term:
Fuller breathing
Increased flexibility
Reduced anxiety and stress levels
Muscle relaxation
Improved digestion and sleep
Long term:
Lower rate of respiration
Lower heart rate
Enhanced immune system response
Decreased anxiety
Pain management
My experience
I have always been comfortable in the water, so when the opportunity to try Watsu came up I was excited and very curious.
My session began with a few breathing exercises to settle in and adjust, which allowed me to let go of the nerves that had suddenly appeared as I faced the unknown world of Watsu.
Before I knew it I was afloat, fully supported by my therapist and the water. It did take a bit of time and effort to totally relax.
We started with gentle movements that allowed me to enjoy the soothing sounds of the water, which helped me to mentally settle and find comfort in this new situation. Having someone support, hold and cradle me was a little odd to begin with but the awkwardness passed as I focused on my breathing and the sensations of my body in the water I was able to trust and let go.
As the session went on I became more and more comfortable and drifted deeper and deeper into relaxation as I was gently moved, pulled, bent, rocked and stretched for 45 minutes.
My eyes were closed for most of the session, so when my legs were slowly guided to the ground and I opened my eyes to find myself back against the wall, it was a bit of a surprise to realize it was all over.
We finished as we began, breathing slowly to bring the mind and body back together. It was at this point I really felt my body had been reset from head to toe, inside and out.
After a long hot shower I floated out, feeling pretty amazing and went on to enjoy the benefits all day.
In addition to the physical benefits, this is a great exercise in managing your  breath, letting go, and trust.
My Tips:
Ear plugs – if you are sensitive to water in the ears
Book in advance to make sure they pre-heat the pool
Do not eat a heavy meal for at least an hour before
Contact L'atelier Aqua Fitness for more information.
Al Wasl Road
(+971) 4 338 8323
www.latelieraquafitness.com