Happy, healthy hips, May 11, The Body Tree Abu Dhabi
Do you sit at a desk for long hours? Experiencing back pain? Are you a runner or cyclist? Do you want to know how you can enjoy a lifetime of Yoga practice without abusing your soft tissue and joints?
Then this 2-hour workshop is for you! We will start by releasing long-held tension in our glutes, legs and lower back using our grippy Yoga Tune Up® therapy balls. We will the move through some fun, out of the box movements that will create strength, stability and spaciousness in the hips. You will leave with a newfound understanding of how your hips relate to your entire body and how they can support you in enjoying the activities you love!
Investment: AED240, (therapy balls will be loaned for the duration of the workshop but if you have your own feel free to bring them!)

Workshops with Dr Joe Muscolino: Palpation assessment / Stretching techniques - November 8 to 11, 2018, Nilaya House
Palpation assessment, November 8-9
Palpation Assessment is a 2-day (16-hour; 16 CE credit hours awarded by the NCBTMB) hands-on workshop that teaches the science and art of palpation. With this workshop, you will sharpen and master how to do muscle palpation so that you are empowered to locate and assess the skeletal muscles of the human body. Learn to locate the exact attachment points for each and every target muscle that you are palpating; learn how to feel and assess baseline tone for each and every target muscle.
During the workshop, we will practice and perfect muscle palpation protocols for the musculature of the entire body. Specifically, we will palpate the most clinically important muscles of the body, including some of the more challenging muscle palpations, such as the psoas major, quadratus lumborum, piriformis, rotator cuff group, hip flexor group, pterygoids, and the scalenes and longus muscles of the anterior neck, as well as many others.
Stretching: beginner, intermediate, advanced neural inhibition techniques, November 10-11
Learning to stretch the muscles (myofascial tissues) of the body is not a matter of having stretching protocols presented and then memorizing them. Rather, there is a science and an art to stretching. COMT: Stretching is a 2-day (16-hour; 16 CE credit hours awarded by the NCBTMB) hands-on workshop that teaches the science and art of stretching muscles; in other words, COMT: Stretching teaches how to stretch. With this workshop you will learn to master how to do muscle stretching so that you are empowered to reason through how to effectively stretch each and every muscle of the body, with each of the various stretching techniques that exist.
Both workshops are taught from the perspective of critical thinking in a hands-on setting so that you can creatively apply the techniques on your patients/clients. 
The workshops can be taken together or separately. They also count towards the COMT Certification – Skillset Approach Program offered by Dr. Joe Muscolino and are valid for continuing education. The goal of the COMT Skillset Approach Certification is to reinforce and hone essential COMT assessment and treatment skills, thereby strengthening your level of critical thinking and effectiveness of practice.
Investment: Early bird AED1,800 per workshop or AED3,000 for both by October 4. Thereafter AED2,200 per workshop or AED3,800 for both.
Venue: Nilaya House, Warehouse 4, Building 1, 9B Street, Al Quoz Industrial Area 3 (opposite Buamin Marble & Granite Factory)
About Dr. Joe Muscolino: Acclaimed soft tissue oriented chiropractic physician and continuing education instructor, Dr. Joe Muscolino has a knack for making anatomy palatable and applicable to every day life, but more importantly, to manual and movement therapists, instructors, and trainers when working with their clients.  He has been teaching musculoskeletal and visceral anatomy, physiology, kinesiology, pathology, and palpation and orthopedic assessment courses for over 30 years. He also runs numerous advanced study hands-on manual and movement therapy workshops, including those on deep tissue, body mechanics, stretching, joint mobilisation, and Anatomy in Clay®; cadaver labs; as well as in-services for Pilates and yoga instructors of manual and movement therapies. Joe also offers his own Certification series, Clinical Orthopedic Manual Therapy (COMT) and has authored scores of articles and blogs. He  recently launched, Digital Clinical Orthopedic Manual Therapy (Digital COMT), an online video streaming subscription service resource for therapists and movement educators. More info: www.learnmuscles.com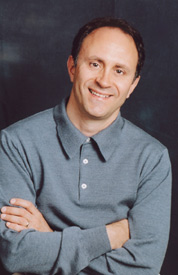 Are you interested in a specific topic?
From back pain and anatomy, to arm balances and deconstructing movement, we can design a class or workshop specifically for your needs