WHAT WE DO
We combine our longstanding experience and knowledge of Pilates, yoga, self-massage, anatomy and kinesiology to provide an experience that's right for EVERY BODY.
YOGA, PILATES & SELF MASSAGE
Yoga
Hatha Yoga:  a branch of yoga that emphasizes physical exercises to master the body along with mind exercises to withdraw it from external objects.
Therapeutic Yoga: bridges Yoga and healthcare and complements the work done in physiotherapy clinics. The session are taught by Emilie Mikulla, a certified Yoga Therapist with the International Association of Yoga Therapists. Therapeutic Yoga is taught one on one or in small groups, at a studio, corporate space or clinic.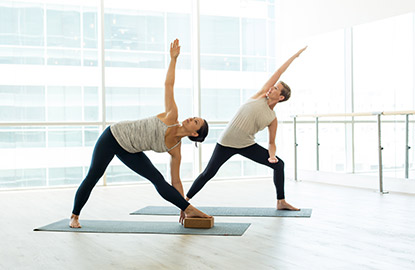 Therapy Balls For Self Massage
The Yoga Tune Up® Therapy Balls are a remedy that can help to loosen up overworked or underused areas that have become tension "hot spots."  The balls are made of a special rubber that grips at your skin, grabs at multiple layers of muscles, and rubs out adhesions in a deep penetrating way, much like the hands of a skilled massage therapist.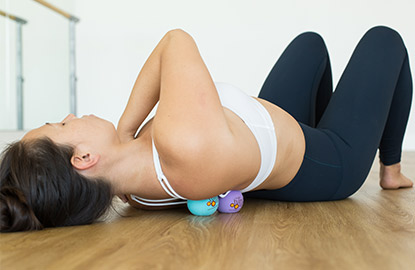 Pilates
Pilates is a system of over 500 controlled exercises that engage the mind and condition the total body. It is a balanced blend of strength and flexibility training that improves posture, reduces stress and creates long, lean muscles without bulking up.
The focus is on quality of movement rather than quantity, which makes one feel invigorated rather than exhausted after a session.