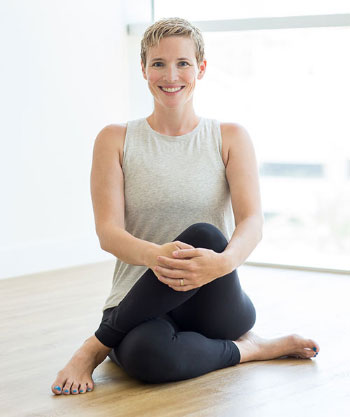 Emilie Mikulla
Co-founder, Movement Educator
Having contracted a major case of wanderlust, Emilie traveled the world, working as journalist and teaching movement in Thailand, South Africa, San Francisco, and now Dubai. After two surgeries on her spine, Emilie discovered Pilates and the rest is history… She is a certified Yoga Therapist, Integrated Yoga Tune Up® instructor and Roll Model Method® teacher, an E-RYT with Yoga Tree San Francisco; and, a mat and equipment Pilates teacher with the Physical Mind Institute in New York City.
Emilie has spent hundreds of hours assisting her mentor Harvey Deutch, owner of RedHawk Physiotherapy Clinic in San Francisco and Head Anatomy teacher for Yoga Tree's 200 and 500 teacher trainings. Emilie's powerful yet therapeutic classes will help get out of your pain cycle, and empower you with the selfcare tools you need to keep practicing the activities you love for a lifetime.
VIEW CLASSES
TESTIMONIALS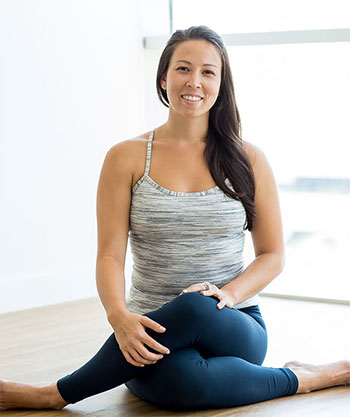 Rebecca Pritchard
Co-founder, Yoga Teacher
Rebecca was introduced to yoga in 2010, on the floor of her corporate office canteen in Oslo, while working in Marketing for an Oil and Gas company. Never having been a sporty or particularly active person, she persisted and once a week was all it took for her thoughts, skills and strength to quickly start improving both on and off the mat. Seeing the positive impact on everyday life, she started to realize the power of yoga and since then it has become a part of her daily practice and lifestyle.
Now teaching, Rebecca is passionate to help others discover and define their own yoga and self care practice. Her classes combine styles and methods from various teachers with the hope that this will accommodate all levels of students so that everyone can build a practice that works for them by staying true and connected to individual needs.
VIEW CLASSES
TESTIMONIALS